One More Shot of Whiskey
A Texas version of the Irish classic "The Parting Glass" – with a nod to Willie. The word "whiskey" comes from an Irish word meaning "water of life."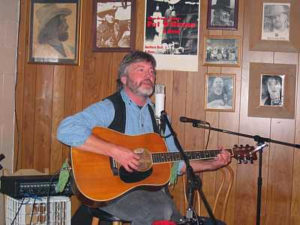 The temperature is falling.
There's a norther blowing in,
Before the break of morning,
I'll be following that wind.
But here inside this honky-tonk,
It's like a summer's day,
With all the friends assembled here
To send me on my way.
Bring me one more shot of whiskey, 'fore I go.
'Cause it's cold outside, when a man needs a road.
There's one more thing I'd like for you to know –
Bring me one more shot of whiskey, 'fore I go.
Well, I've had my share of lovers,
And I've told my share of lies,
But none of them quite fit me
When I tried them on for size.
To all the girls I've flirted with,
On all the nights I've danced:
I'd marry every one of you,
If I ever had the chance.
And maybe the whiskey
Can't wash away the time
But if you'll assist me,
There ain't no harm in tryin'.
There's no place like a honky-tonk
That's full of honest friends,
And I'm wishing that I had the time
To make you all amends.
But if I have the money,
And I'm ever back this way,
I'll buy a round for everyone,
So everyone can say,
We'll sit and watch that Whiskey River flow
Bring me one shot of whiskey 'fore I go.

Words and music © 1999 by Steve Brooks and Frog Records
(512) 440-7668
[email protected]
www.stevebrooks.net
 .