One Good Year
Slaid Cleaves and I both hit Austin in 1991, and we got to know each other playing the same open mikes at places like Chicago House. When he showed me a first draft of this song, my first thought was that the story should happen on New Year's Day. The actor Russell Crowe recorded it, after he buttonholed Slaid backstage and told him the song "breaks me fookin' heart." It's healed hearts, as well. Many a listener has told me how the song helped them make it through hard times – which is what the song's about.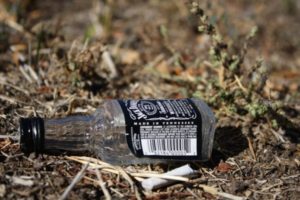 It's a New Year's Day,
Just like the day before.
Same old sky of gray,
Same empty bottles on the floor.
Another year gone by,
And I'm thinking, once again,
How can I take this losing hand,
And somehow win?
Give me one good year,
To get my feet back on the ground.
I've been chasing grace,
But grace ain't so easily found.
One bad hand can devil a man,
Chase him and carry him down.
I've got to get out of here –
Give me one good year.
I'm burning oil.
Engine's running rough.
I drive from job to job,
But it's never enough.
Can't find the will
To just up and get away.
Some kind of chain's dragging me down,
To make me stay.
It's a bitter wind,
In your face every day.
It's the little sins
That wear your soul away.
If you start giving in,
Where do the promises all go?
Will your darkest hour
Write a blank check on your soul?
One bad hand can devil a man.
A good one can turn him around.
I've got to get out of here –
Give me one good year.

Words and music © 1999 by Slaid Cleaves and Steve Brooks
(512) 440-7668
[email protected]
www.stevebrooks.net
 .