Live With the Questions
My second Unitarian hymn, for those whose spirituality is more about questions than about answers. The spark was a quote from the poet Rilke: "Live the questions now. Perhaps then, someday far in the future, you will gradually, without even noticing it, live your way into the answer."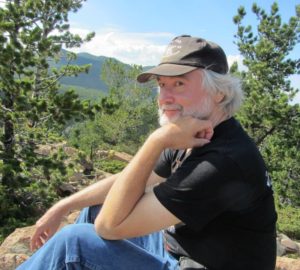 There is a reason,
So I am told,
Beyond the shadows of my doubts.
Some seek the meaning.
Some look for gold.
Some say they've got it figured out.
I've never been
A fancy dancer,
I have no secrets to reveal.
I don't pretend
To know the answers.
Only the questions keep it real.
And if to live with the questions
Is the best I can ever do,
Maybe, upon some day of reckoning,
I'll find I can live
The answers, too.
Where is it found,
That hidden kingdom?
Over the mountains, under the sea?
Is it a song
The siren's singing?
Is it a place inside of me?
Can we explore
This crooked highway,
Knowing our paths will soon divide?
Even if your
Way is not my way,
Walking awhile, side by side?
And if we live with the questions
The questions will see us though,
Till maybe, upon some day of reckoning,
Out where the sun is never setting,
Where all our curses turn to blessings,
We'll find we have lived
The answers, too.

Words and music © 2010 by Steve Brooks
(512) 200-5619
[email protected]
www.stevebrooks.net
.