Don't Tell Me I'm Obsolete
Honky-tonk manifesto: Don't let a layoff get you down. Written with Taylor Pie.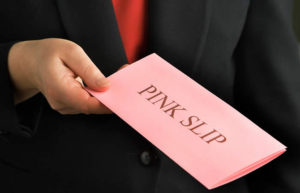 I'm staring at this pink slip in my hand,
It's telling me my job is getting canned.
I give you twenty years
Of forty hours and more,
Now, my skills are not required.
My warranty's expired,
I'm suddenly retired.
Don't tell me I'm obsolete,
Before you put me on the street.
You might think that you don't need me,
Or you can't afford to feed me.
Though it might be news to you,
I still can do a trick or two.
I can take that flying leap,
And land standing on my feet.
Don't tell me I'm obsolete.

I'll soon be in that unemployment line,
And hearing I'm a little past my prime,
From some kid who's half my age,
And making twice my wage.
It makes me wanna swear.
I haven't got a prayer.
Guess I'll have to dye my hair.
You can fire me now, but don't you know,
That you might be the next to go?
And when I'm working under my own name,
I'll be beating you at your own game.
I know damn well I can compete.
My career is not complete.
Don't tell me I'm obsolete.

Words and music © 2012 by Steve Brooks and Taylor Pie
(512) 200-5619
[email protected]
www.stevebrooks.net
.